Introducing the patented Warbits+ technology by Risky Lab. Save billions of lives every day by allowing wars to be resolved in a safe, turn-based environment. Compete with your friends locally and online, hone your skills with single-player missions, or battle for glory against other commanders on the community hub.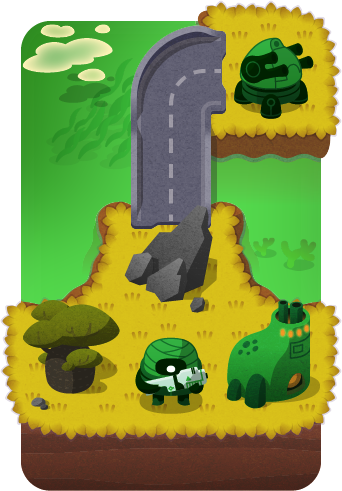 Warbits+ is currently under development. Wishlist on Steam or sign up for our mailing list to be notified when the game is released.
CAMPAIGN
Battle through 20 missions across 5 unique environments as you unravel the story of a dysfunctional galaxy and the war simulator designed to save it.
CHALLENGE MODE
Test your grit against 30 challenging missions at your own pace. 10 Skirmish, 10 Puzzle and 10 unlockable Veteran missions.
MAP EDITOR
Build, shape and play custom maps with the community.
Join the battle against other players online by competing in unique modes with custom rules and map rotations. Fight for the top of the leaderboard, watch community replays, and aspire for the glory of turn of the day! 
"The galaxy's most sophisticated conflict resolution software."
–MORBLAX, CEO, Charge Industries